Famous roofs capture our imagination and celebrate all the beauty of architecture, design, culture, and amazing innovation. No cost was spared in these examples and they will surely inspire future architects and tourists for generations to come. Let's explore these famous roofs from around the world.
Sydney Opera House, Sydney, Australia
Australians must really want to steal the show with this masterfully designed roof in Sydney, Australia. We often see this opera house come up on many lists of famous roofs and there are many reasons why. Here is a unique view all lit up! Famous simply for its one-of-a kind roof and as a masterpiece of 20th century architecture, its significance is based on its unparalleled design and construction, its exceptional engineering achievements, and its technological innovation.
Kuala Lumpur Thean Hou Temple, Kuala Lumpur, Malaysia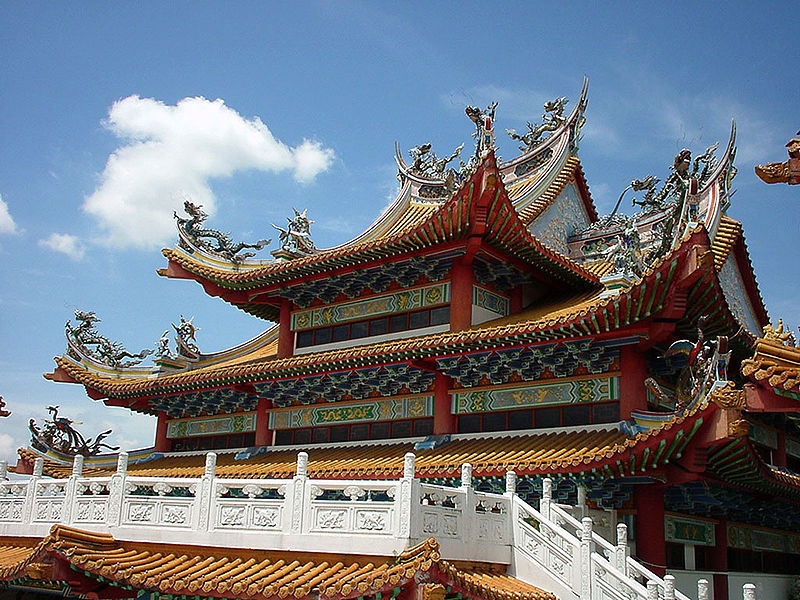 The Kuala Lumpur Thean Hou Temple is famous for being one of the oldest and largest temples in Southeast Asia. It has a very ornate roof with a 6-tier temple, is rich in colors, and offers impeccable views.
Fallingwater, By Frank Lloyd Wright
Fallingwater is the famous architect Frank Lloyd Wright's signature creation. This national landmark home is in the state of Pennsylvania in the United States and literally hangs over a river due to its cantilever design. Many love its modern architecture with a stunning, understated, and stylish roof. Do you?
 Wat Rong Khun, Thailand
Wat Rong Khun is known in English as the White Temple. It is a personal project of artist and devout Buddhist Chalermachai Kositpipat and is famous for its specialized plaster, glass, and mirrors, and for its design as an actual Buddhist Temple.
747 Home, Malibu, California, United States
Photo file reference:
https://en.wikipedia.org/wiki/747_Wing_House#/media/File:747_Wing_House_Photo_by_Carson_Leh.jpg
This residential home is a famous structural and engineering achievement creating a famous roof from a 747 airplane. The use of this retired aircraft encloses a lot of space using the least amount of materials in a very resourceful and efficient manner. The recycling of the 4.5 million parts of the plane is a magnificent and famous example of sustainable reuse for a roof and home.
Wales Millennium Centre
The famous Wales Millennium Centre is constructed from steel. The architect wanted the dome to maintain its bronze color throughout its lifespan, so it is made with steel that had been treated with copper oxide and the entire Centre covers 4.7 acres in Cardiff, Wales.
Warsaw Palace, Warsaw Poland
Copper roofs are famous around our world and this one in Warsaw, Poland is no exception. This palace was burnt out by German forces following the Warsaw Uprising of 1944.
But The Best Roof Of All? Your Roof!
Does all this beauty and architecture inspire you to create your own famous roof? Call Roofstar Arizona at (480) 426-1915 to get a free quote for a roof on your dream home. Who knows, maybe your home and its famous roof will get 15 minutes of fame.